Rent a mobile home in Vendée
"Choose the accommodation that suits you"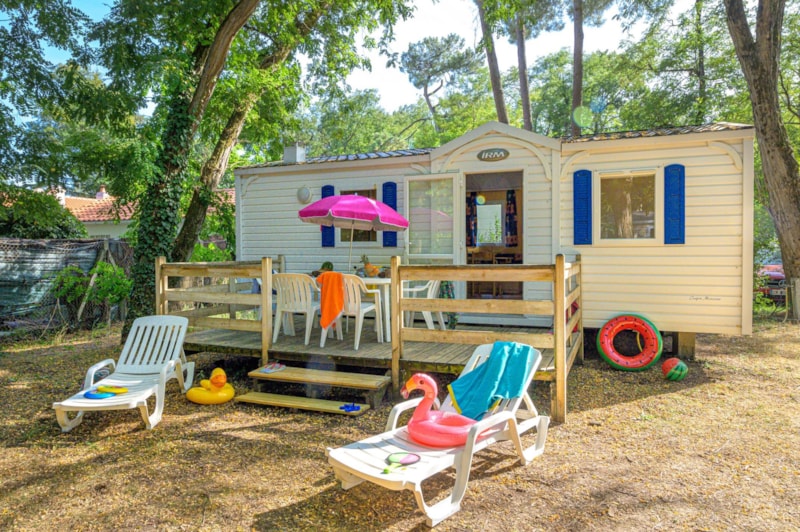 Mobile home Classic 2bd (without TV)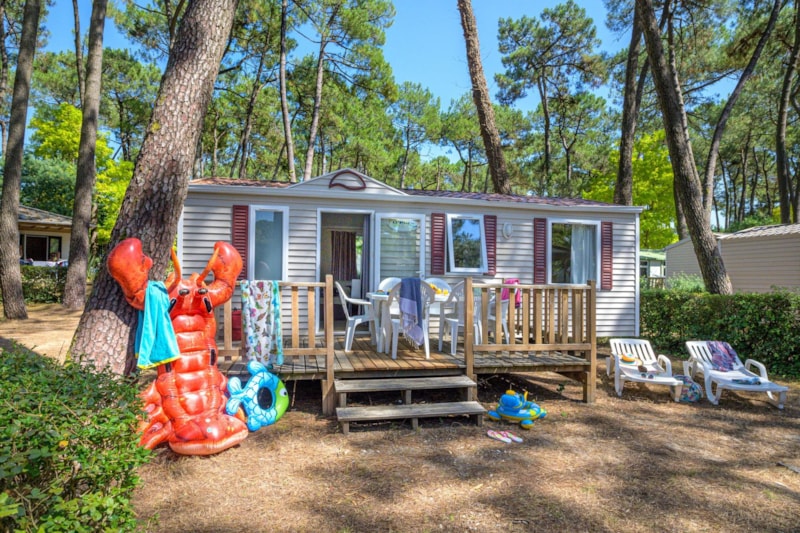 Mobile home Classic 3bd (without TV)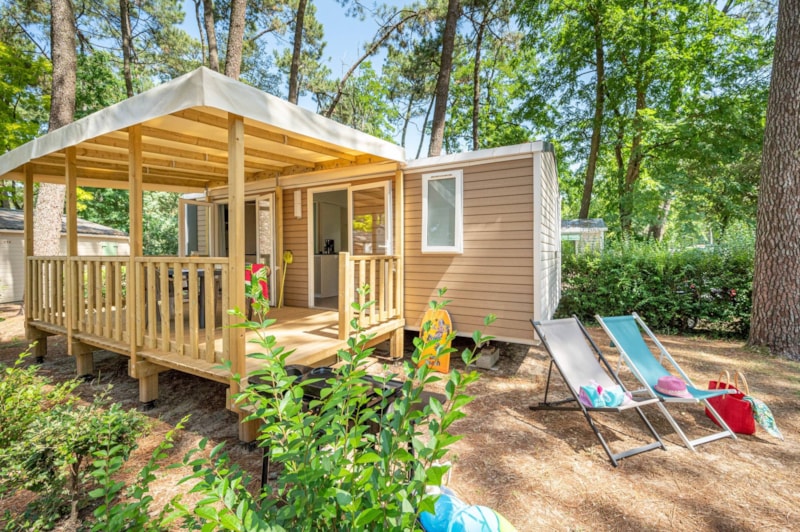 Mobile home Confort TV 2bd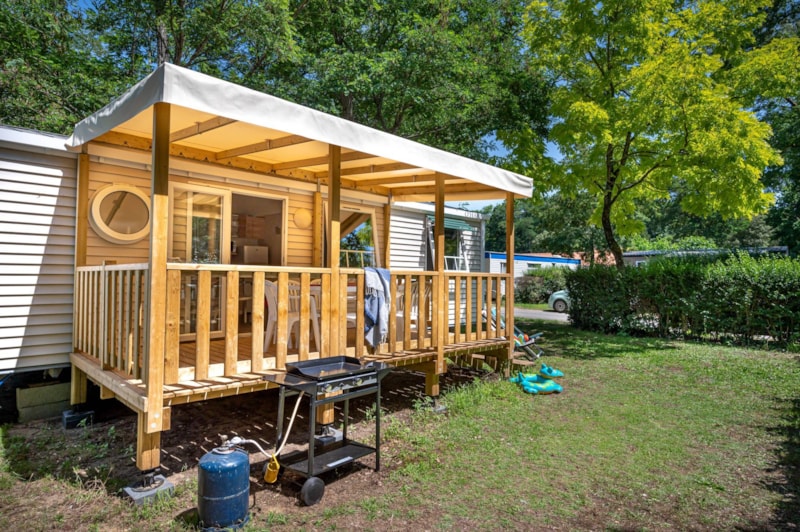 Mobile home Confort TV 3bd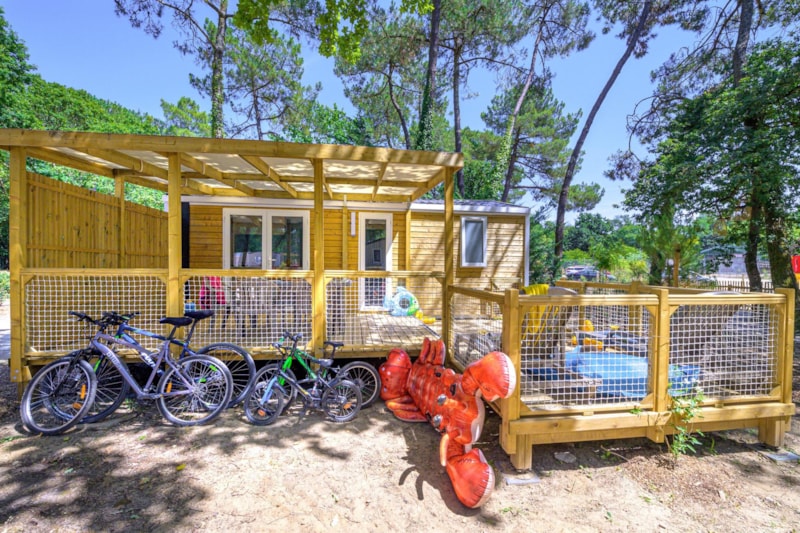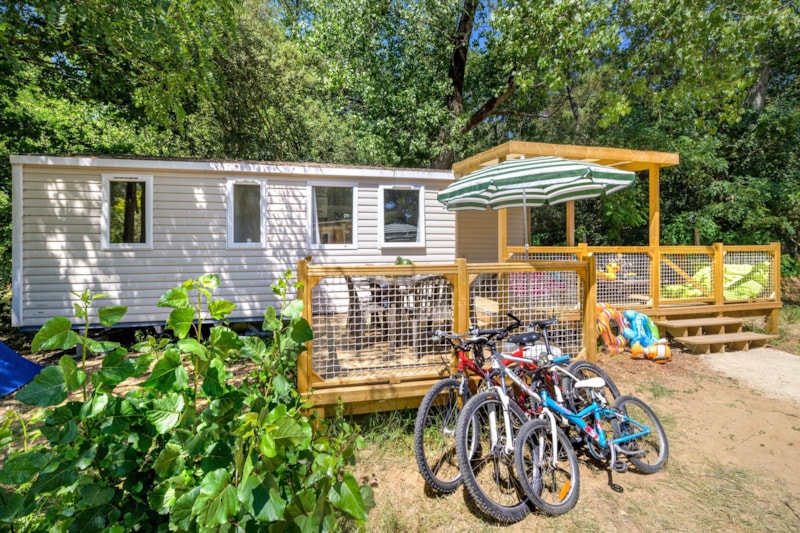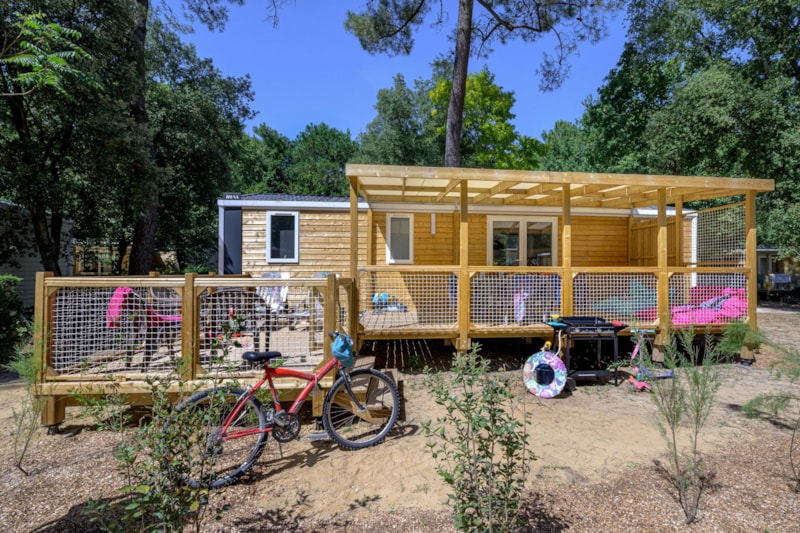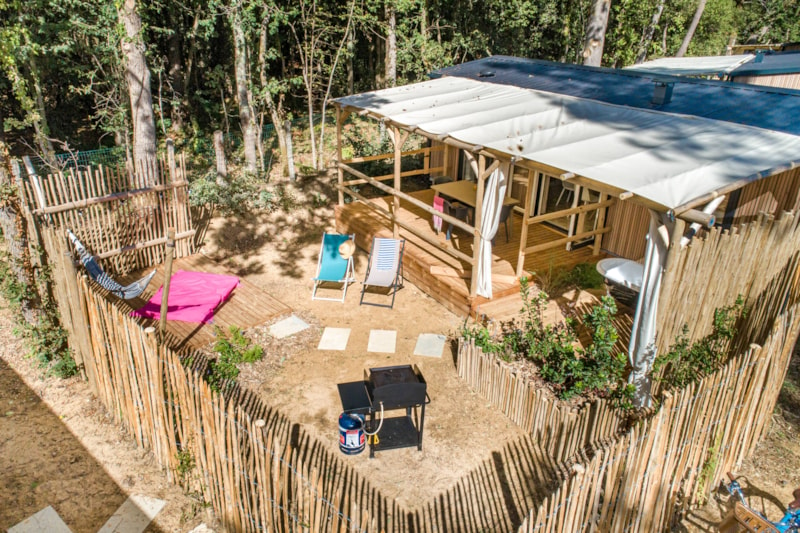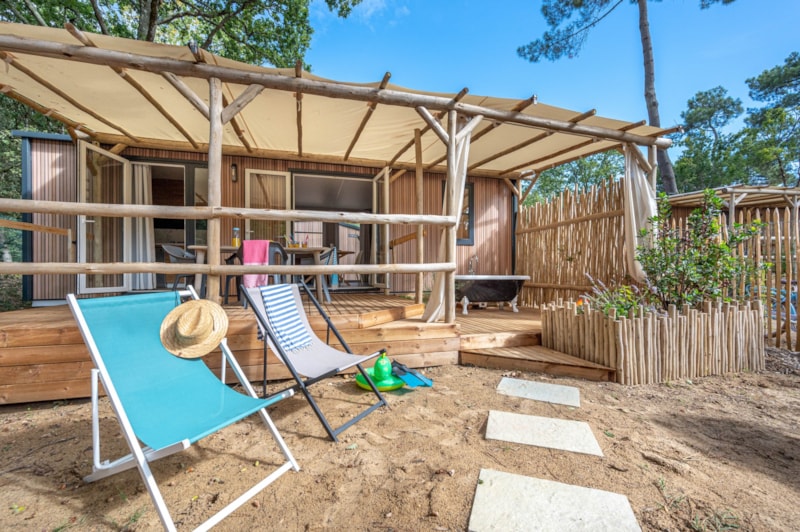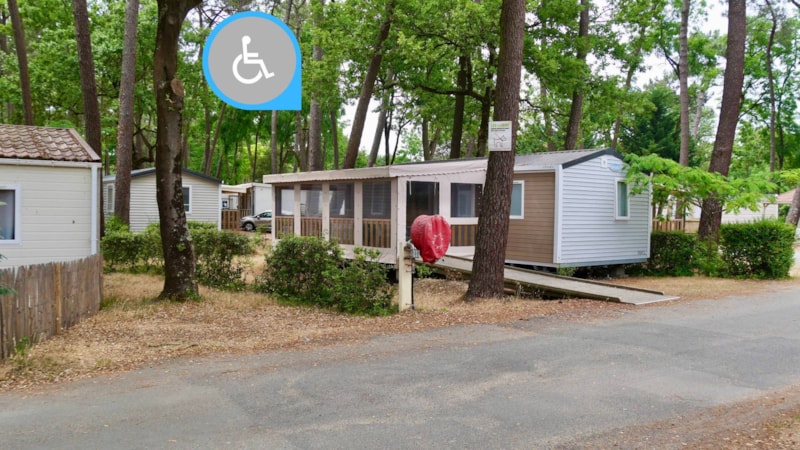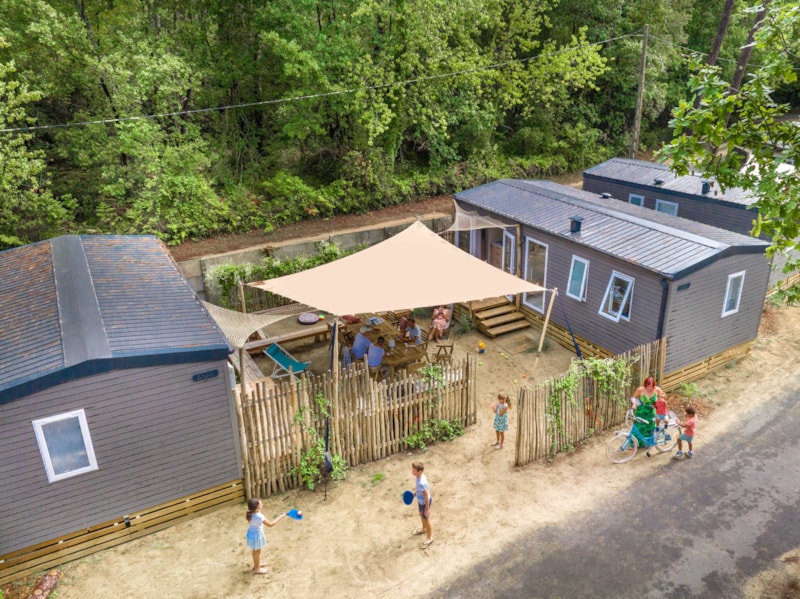 Mobile home Prestige 2bd 2 BATHR
No results seem to match this combination of filters
OUR RANGE OF MOBILE HOMES
At our campsite in Saint-Hilaire, we offer guests their choice of comfortable holiday rentals and camping pitches in a natural setting. Between our chalets, gites, mobile homes and more unusual rentals, you are sure to find the ideal option for your whole family.
We have multiple ranges of budget mobile home rentals, including our Classic range and our deluxe ranges like Comfort TV, Family and Prestige. With capacities running from 4 to 8 people, our mobile homes can accommodate couples, families or groups of friends for a holiday in the Vendée.
Opt for one of our mobile home rentals and enjoy free use of our many amenities. With access to our various services and amenities like our water park, our kids' activities, our family entertainment and our playground, you can have a ball and make the most of your holiday with us. After an activity-filled afternoon, head back to your mobile home with all mod cons before coming for dinner at our restaurant.
When you stay in one of our rentals, you will enjoy exciting experiences thanks to the multitude of activities available to you.
OPT FOR A MOBILE HOME AT OUR VENDEAN CAMPSITE
Surrounded by nature and 10 hectares of pine trees, choose one of our mobile homes for a restful stay at our campsite in the Vendée. Enjoy a rental with all mod cons and a covered or open deck for a wonderful family holiday.
Your kids can take a dip in one of the heated pools at our campsite in Saint-Hilaire-de-Riez while you relax on our sun loungers. Later, join in on one of our family-friendly campsite's activities before returning to the comfort of your mobile home for dinner on its lovely deck.
You will have a delightful holiday with your family in this natural setting at our affordable campsite.
The free access to our amenities and low cost of our rentals ensure a worry-free stay at our campsite. Each of our spacious, comfortable mobile homes has 2 to 4 bedrooms and sleeps 4 to 8 people.
These charming, roomy rentals will win over your whole family or group of friends with their pretty decks surrounded by nature. Get free access to our amenities by renting a mobile home at our Vendean campsite, plus fantastic activities available for an extra fee like our escape room, bicycles for hire and introductory scuba lessons.
Spend quality time with your loved ones at our family-friendly campsite in Saint-Hilaire when you rent one of our mobile homes, gites or chalets.
PRESTIGE RANGE
Are you looking for comfort? Opt for a Prestige mobile home with 2 bedrooms and 2 bathrooms.
Our Prestige mobile homes feature 2 bedrooms and 2 bathrooms and offer all the comfort and amenities you need for a peaceful holiday. All sheets and other household linens are provided, and end-of-stay housekeeping is included. You will also receive our Prestige Package: 1 hour of private spa access for your family, 2 hours of tennis and 2 WiFi packages.
All our Prestige mobile homes include:
A king size bed (160 x 190 cm)
A wide screen TV in the lounge
2 bathrooms with XXL showers
2 half baths.
They are perfect for the whole family.
Parents and children have their own living areas, and the whole family can come together for meals in the dining room or on the covered deck.
Our Prestige mobile homes are perfectly laid out and can simplify your holiday thanks to the dishwasher, Senseo coffee machine and hair dryer with which they are all fitted. Everything is arranged to make sure you have the best possible holiday with us.
Our accommodation and prices at the campsite