Campsite with water park in Saint-Hilaire-de-Riez
OUR CAMPSITE WITH HEATED POOLS IN VENDEE
A holiday full of excitement, sharing and relaxation is in store for you at Les Biches. With family or friends, opt for one of our holiday rentals and take advantage of our water park in Vendée.
There is something for everyone, between our four pools ranging from 70 centimetres to 1.6 metres deep. In the early morning, when the salty seawater is still frigid, you will be thrilled to slip into a pool heated to 28°C. Whether indoors or outdoors, you can do laps or stretch out on one of our sun loungers to give your body the chance to wake up slowly.
Open from 9 am to 8 pm, our pools are always heated while the campsite is open. Don't hesitate to book a mobile home in our campsite near Saint-Gilles-Croix-de-Vie. We welcome you, your family and even your pets during your holidays.
OUR MULTI-POOL WATER PARK
Come to our water park, with its slides and paddling pool, for some joyful good cheer with your family.
Spend a few hours or the whole day making the most of our water park in complete safety thanks to our two lifeguards monitoring the indoor and outdoor pools in July and August.
You will love the paddling pool and its mushroom sprinkler which will enchant your little ones, as your share bonding time and laughter with them.
And if you want to swim a few laps of breaststroke or the crawl, the big pool is waiting for you.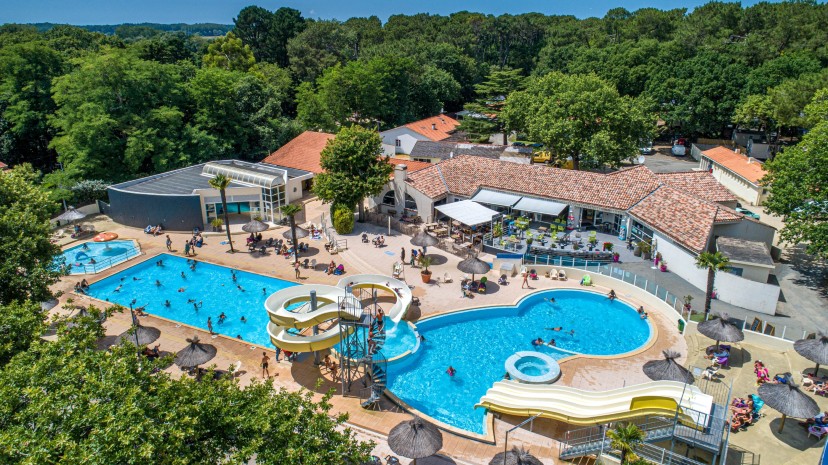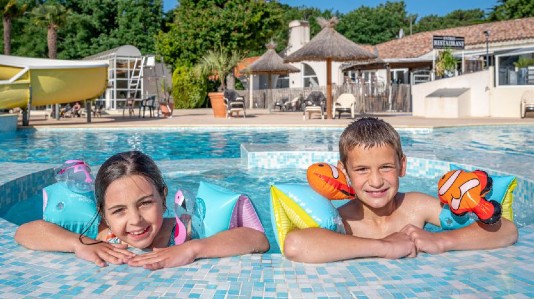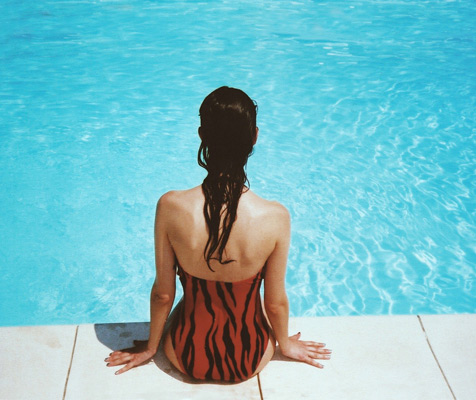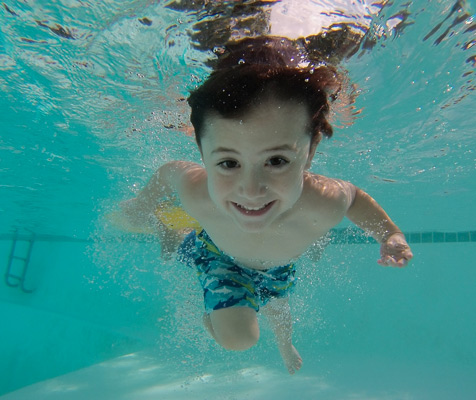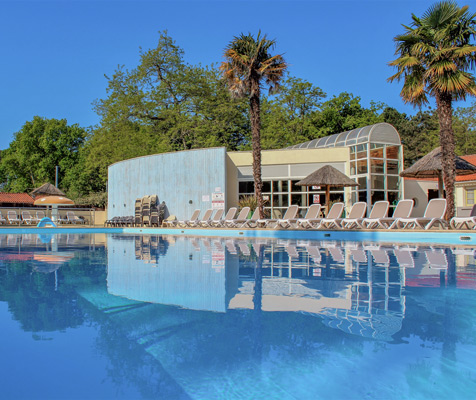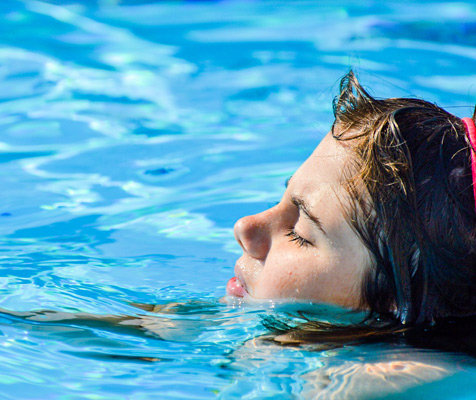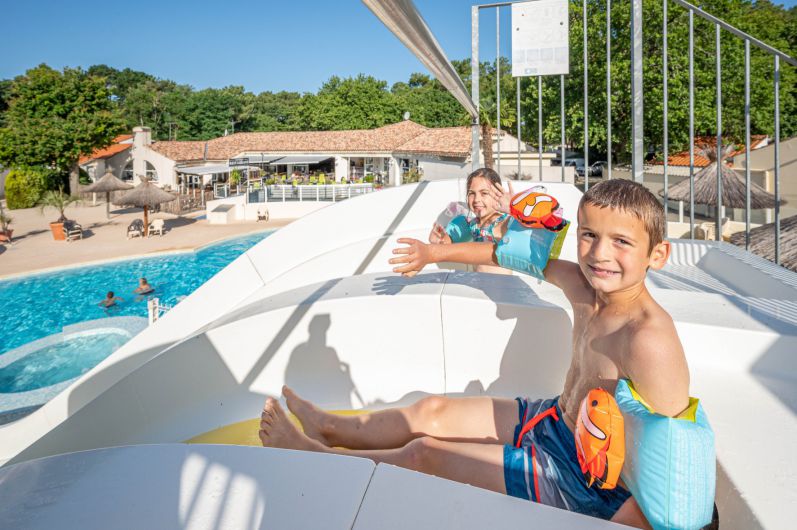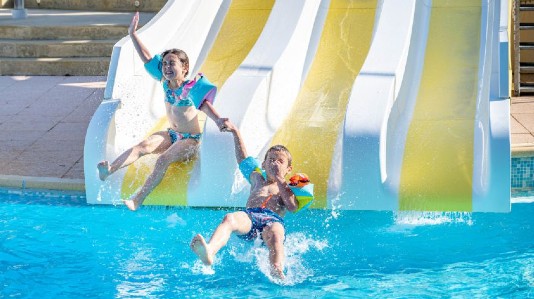 A CAMPSITE WITH WATER SLIDES IN SAINT-HILAIRE
Older kids (including kids at heart) will undoubtedly love our water slides, featuring a spiral and three speed runs which all end in the same pool.
What better way to enjoy this fun way to play as a family or with friends and discover the joys of hurtling through the water?
Our slides are open from 10:30 am to 7 pm and promise moments of hearty laughter and sharing with family or friends.
At our water park, wristbands must be worn in July and August. Swim shorts are not allowed.
THE INDOOR POOL AT LES BICHES CAMPSITE
Take advantage of our indoor pool to do laps undisturbed. You will enjoy swimming in its warm water, heated to 28°C from morning to evening.
If you want to treat yourself to a day of relaxation at our campsite, our indoor pool is open from 9 am to 8 pm. At any time of day, you can safely take a dip in the indoor pool. In July and August, it is monitored by our staff lifeguards.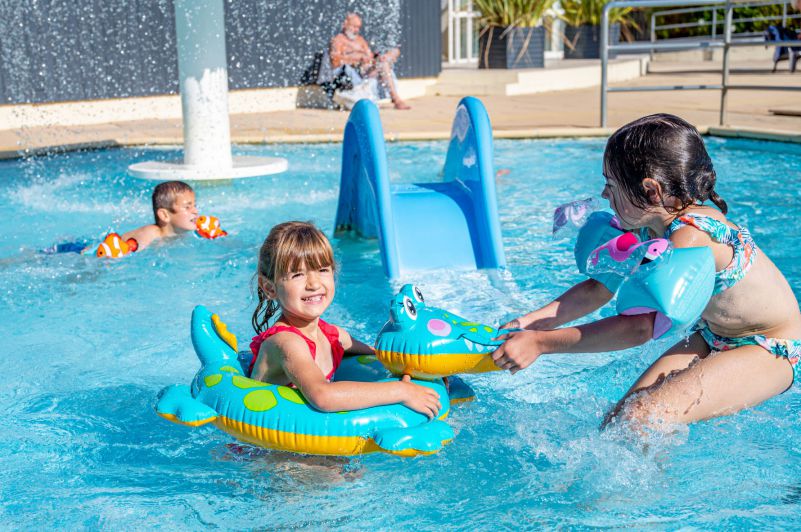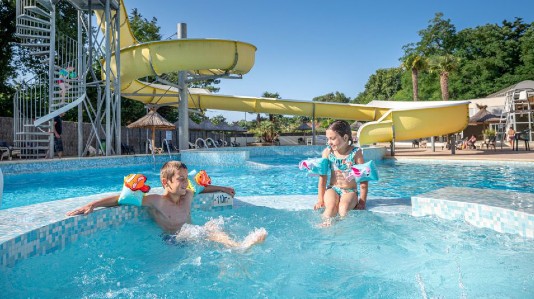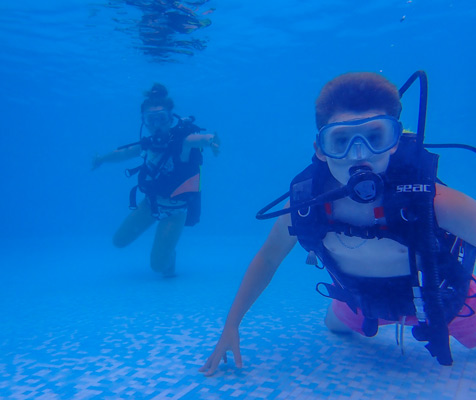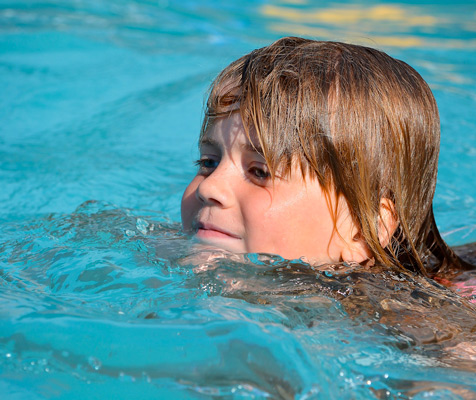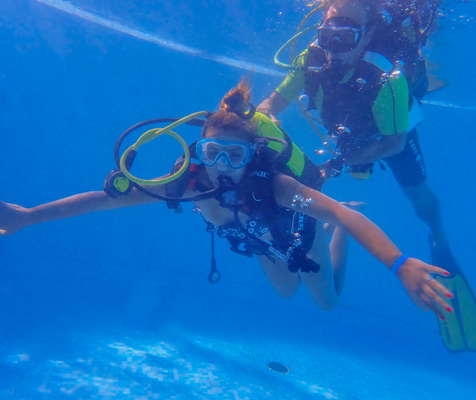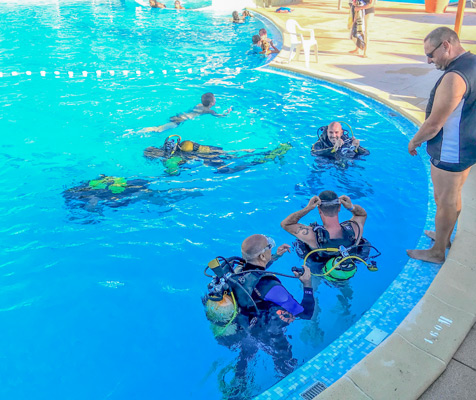 SCUBA DIVING AT OUR WATER PARK IN VENDEE
Les Biches offers a multitude of activities and experiences to enjoy with family or friends.
Have you ever dreamt of learning to scuba dive?
With our specialized instructor, you can take your first dive in a pool (ages 10 and up). To prolong the adventure, you can take advantage of the Vendée's gorgeous beaches to explore the ocean floor or even earn a new certification. This experience will remain a special souvenir of your time at our campsite with heated pools in Saint-Hilaire.
Diving lessons are available in July and August at the price of €10 per person. Reserve your spot at reception.
SWIMMING LESSONS
Our youngest guests have classes designed just for them. They can learn to swim in our pool with one of our lifeguards. They will soon be showing off their new skills as they go swimming with you.
Our swimming lessons are available for ages 6 or 7 and up, for an extra fee. For more information, speak with the lifeguard directly.
AQUAROBICS AND OTHER WATER ACTIVITIES IN OUR POOLS IN SAINT-HILAIRE-DE-RIEZ
After all this excitement, some relaxation is a must. All day long, activities are on offer at our water park: aquarobics for a little exercise in the morning, water polo amongst friends, water games and much more.
Stop by our bar next to the pool, open all season, for a refreshing break or if you're feeling peckish after all these activities. You can then end your day by perfecting your tan on a sun lounger alongside the pool.
With all our services and amenities, you are sure to have a lovely family holiday in the warm, friendly atmosphere of Les Biches. Our spa in Saint-Hilaire-de-Riez promises even more moments of pure well-being with its hot tub, sauna and steam room.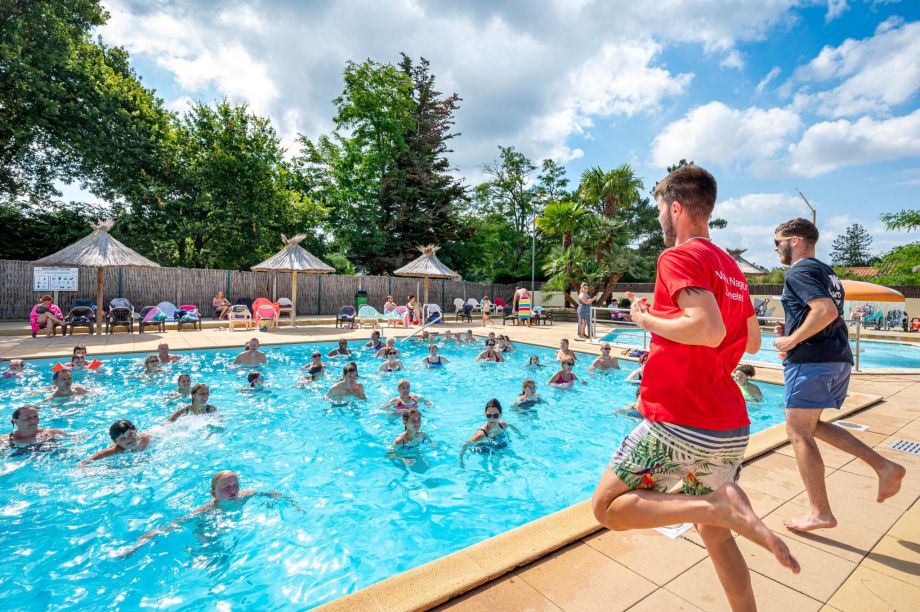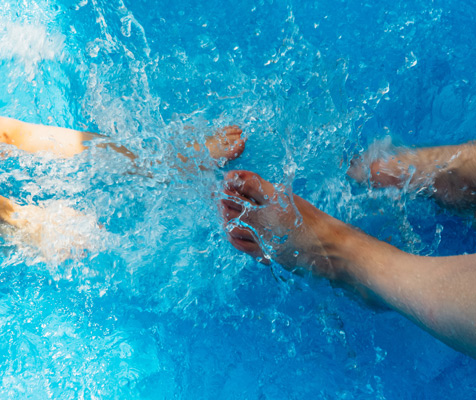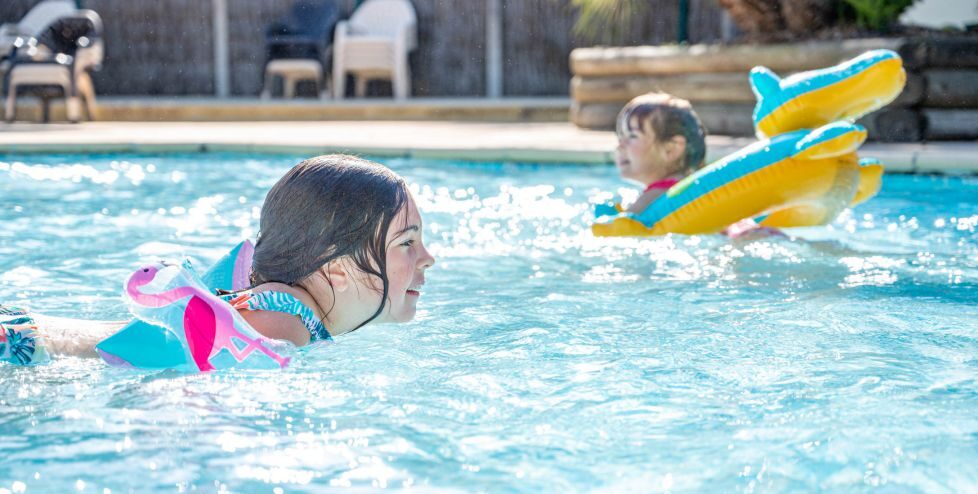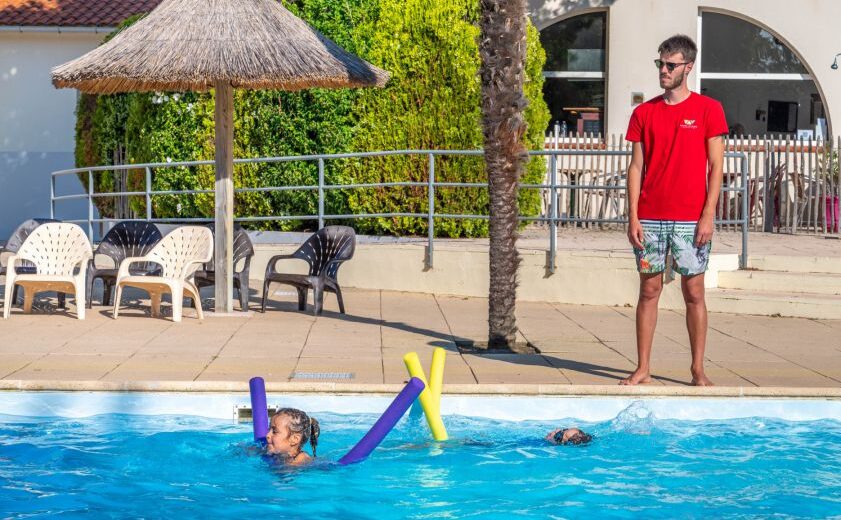 WHAT COULD BE BETTER THAN A CAMPSITE WITH POOLS FOR VISITING THE REGION?
Making a reservation at a campsite with pools is the perfect choice for a holiday in the Vendée. After a day exploring nearby towns like Saint-Jean-de-Monts, Noirmoutier and Les Sables d'Olonne, or even the Puy du Fou theme park, you will be happy to be able to take a dip in the pool when you get back.
You can even get in a morning workout or stop by the market in Saint-Hilaire before heading off on your tour of the Vendée region. And after spending time on a busy beach, you will be thrilled with the peacefulness of our pools.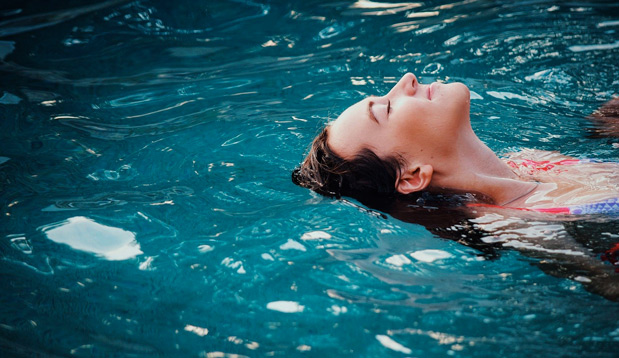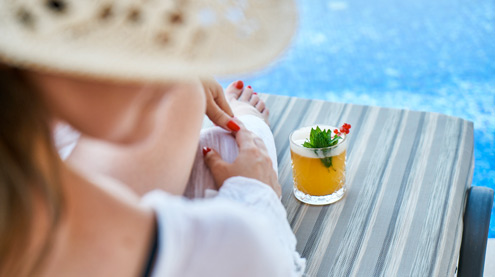 Our restaurant and events