Campsite with wellness area in Vendée
RELAX AT OUR WELLNESS CENTRE IN SAINT-HILAIRE
Has your day been full of thrills and excitement? Do you need to relax a bit after a day spent exploring our beautiful region?
For an extra fee, you can unwind with the hot tub, steam room, sauna and massages available at our Vendean campsite's spa, open April to September, 10 am to 6 pm. Book your session at reception for moments of pure, relaxing bliss.
Offering many benefits for your skin, muscles and circulation, our hot tub and steam room will reinvigorate you and your whole family, as you savour the peace and quiet of our wellness centre.
With skin that looks better than ever, loosened muscles and a mellow mind, you will be ready to return to our water park and other amenities in Saint-Hilaire-de-Riez, for a delightful day with your family.
Stop by reception to book the whole space for your party of up to four people for €45 per hour.
OUR HOT TUB
Begin with a dip in our hot tub. Its jets will massage your whole body, eliminating all forms of stress to ensure your stay with us is full of vim and vigour.
Relax and forget all your troubles during this special experience. Make the most of the hot tub with its whirlpool effects which massage your skin. Then, move on to the wonderful sauna and steam room for a moment of pure relaxation during your stay with us.
OUR SAUNA
Our sauna is here to help you unwind even more.
With its many benefits, some time in the sauna is a must. Just sit back and let go of your stress in this little room with its hot, dry air (up to 100°C). Your muscles will loosen up, your circulation will be stimulated, toxins will be eliminated from your body, and you will emerge completely relaxed.
Begin with a hot, soapy shower and dry yourself off (so you are clean when you enter the booth). Stay inside just a short time at first (5 to 10 minutes) and then stand under a cold shower for a few seconds and dry off. Rest for 10 minutes, drinking water to rehydrate yourself. Then, go in for a longer second round (10 to 15 minutes), followed by another quick cold shower and dry off. The goal is to keep your internal body temperature at 37°C, which is why it is recommended for you to cool down and drink water after sweating.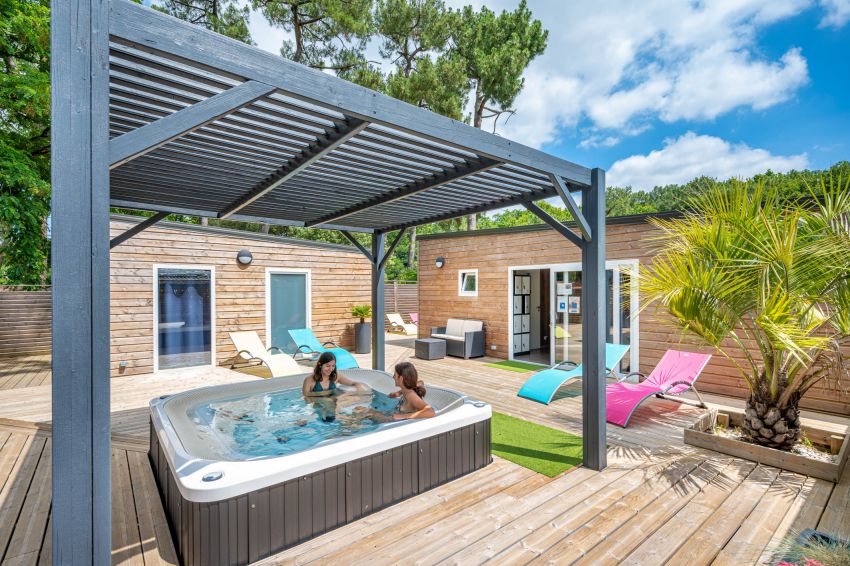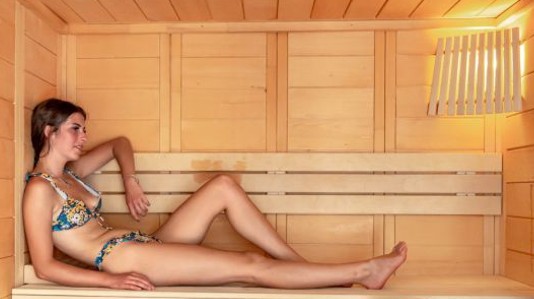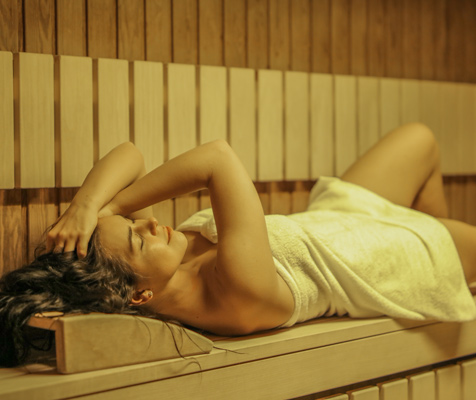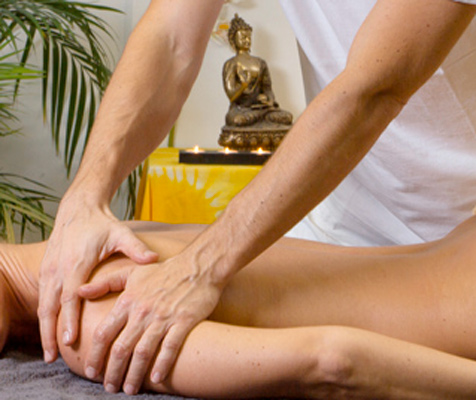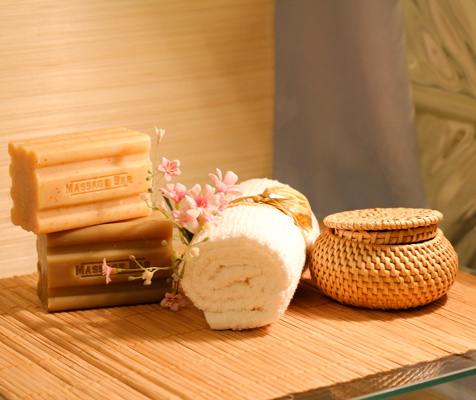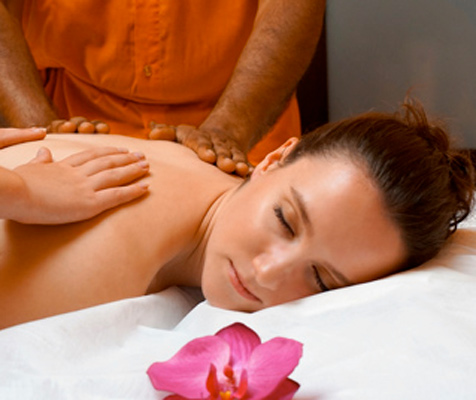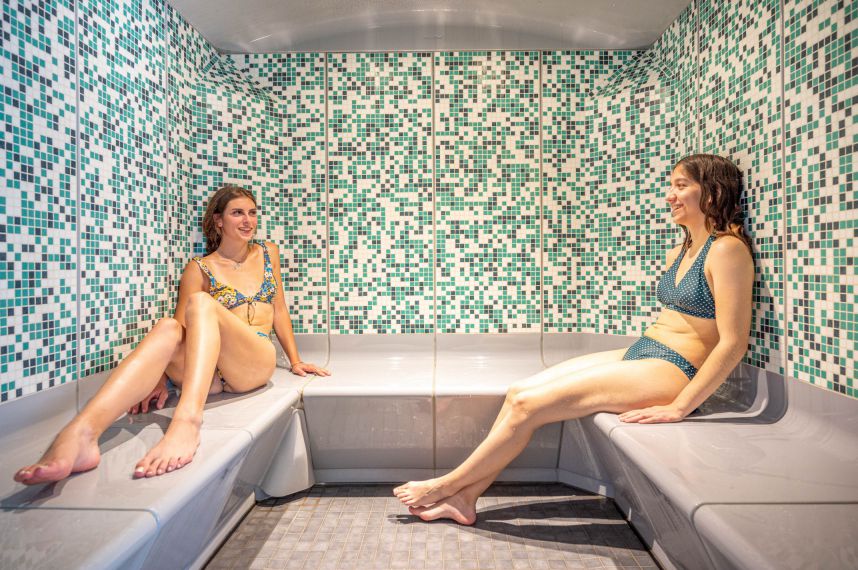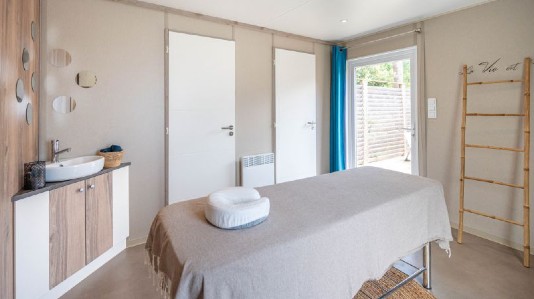 OUR STEAM ROOM
Not as hot but more humid than the sauna, our steam room also offers a multitude of advantages to help you enjoy a peaceful, pleasant holiday. This eastern tradition is a chance to release your stress, flush out any toxins and treat your skin to a deep cleanse.
What should you bring with you? Preferably, a two-piece swimming costume (for women) and a towel for after your session. The steam room ritual begins with a quick, warm shower to prepare your body for the heat. Next, step inside the heated room, where you can take a seat as you let your muscles relax and empty your mind thanks to the effects of light therapy. You can then take another shower and finish up with a quick trip to the sauna to dry off.
MASSAGES AT THE CAMPSITE
During your stay with us, treat yourself to a moment of relaxation by putting yourself in the skilled hands of our professional masseuses. Our wellness masseuses will perform massages which will loosen up all your muscles and give you a sensation of incomparable well-being.
Their experience and expertise guarantee a pleasant and restorative experience. With the wide variety of massages on offer, you are sure to find one which suits your needs so you can begin or end your holiday feeling completely relaxed.
All the ingredients are there to help you relax, unwind and enjoy an unforgettable holiday with family or friends.
Our massages are available by reservation. For more information, download the Flower Campings app and go to the "Service hours" section.
Our aquatic area and our activities