OUR SERVICES AND GROCERY SHOP IN SAINT-HILAIRE
RECEPTION
Our cheerful reception team is available to you daily, from 9 am to 12:30 pm and from 2 to 6 pm, to answer any questions you may have, with tourist information, tickets, deals, and more. In July and August, we are at your disposal daily from 9 am to 8 pm.
You need WiFi access, sheets or a baby kit? Just stop by reception to ask!
Here, you can book a spa session, a round of crazy golf or an escape room, and even hire bicycles.
In the summertime, our reception team is supplemented by a security team who are there to enforce the rule of silence after midnight.
BICYCLES FOR HIRE
During your stay at Les Biches in Saint-Hilaire-de-Riez, you will be able to hire bicycles (for adults and kids) as well as trailers and baby seats for your youngest children.
Set off on a safe ride along the cycling trails leading from the campsite to the beaches (5 km) or for a tour of nearby tourist attractions. There are more than 25 bicycle routes nearby for the whole family to enjoy!
Adult and child bicycles are available for hire from reception, with prices from €10/day or €39/week.
You can also hire electric bikes or scooters and so you can effortlessly explore our region.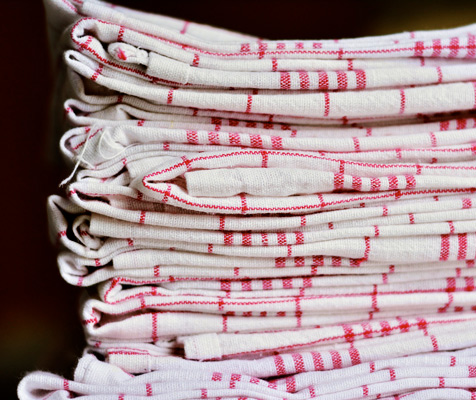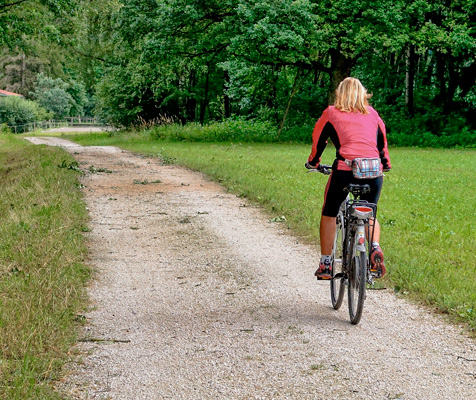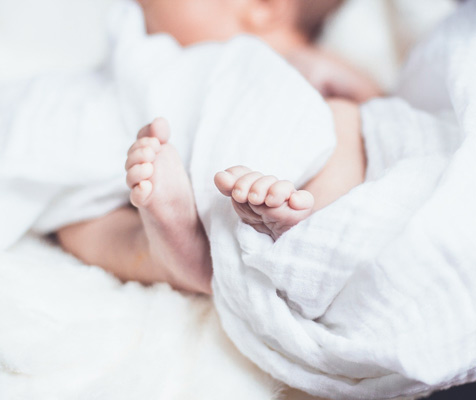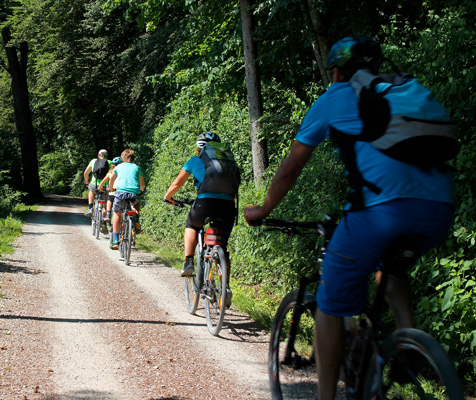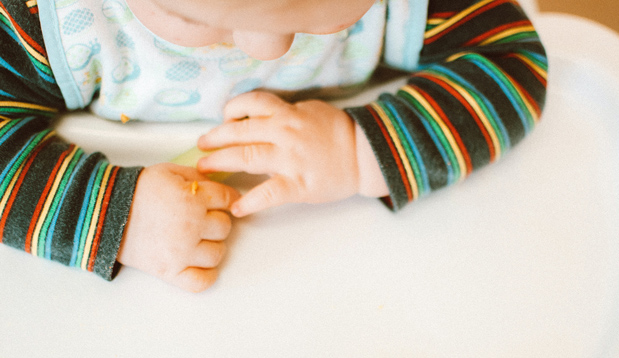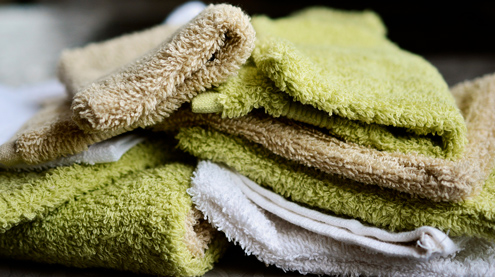 TO SIMPLIFY YOUR HOLIDAYS
Whether you are staying on a camping pitch or in a mobile home or chalet, a variety of items are available for hire from reception, to optimize your stay:
Flower Travel Pack (sheets, towels and tea towels): €36 for a couple and €18 per additional person
Sheets: €15 for a double bed and €13 for a single bed
Baby cot: €3/day / High chair: €2/day
Grill: €8/day or €28/week (with a €150 security deposit)
Refrigerator: €5/day (with a €50 security deposit).
GROCERY STORE
Fancy some croissants for breakfast? Need some bread, butter or sunscreen?
Our convenience store is open during school holidays, offering all your daily staples as well as regional and summer specialities.
You can stock up there from 8 am to 9 pm in July and August.
This year, a new team welcomes you to the grocery shop around Caroline. You will find all the essential seasonal products but also new products such as the aromatic plant patch, bread and pastries baked on the spot and the souvenir area.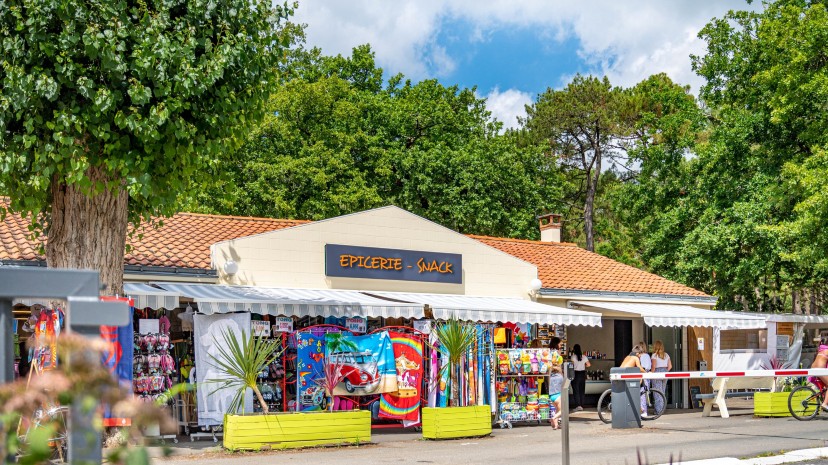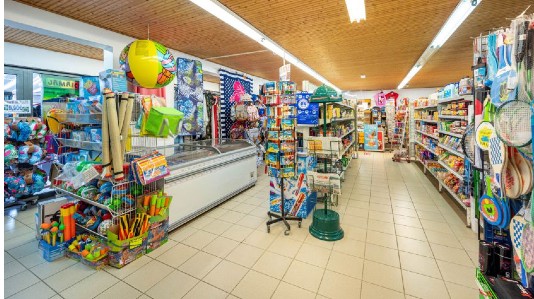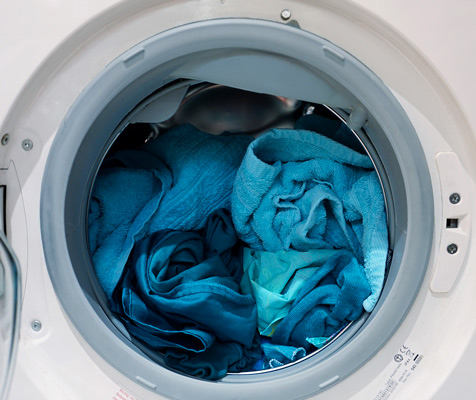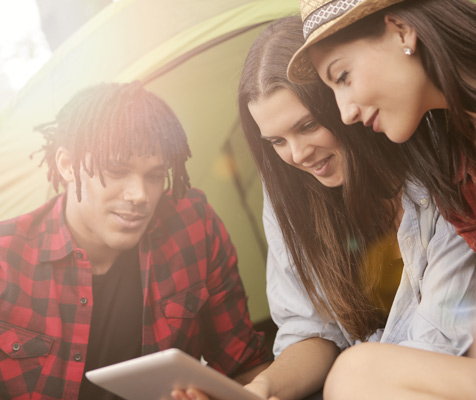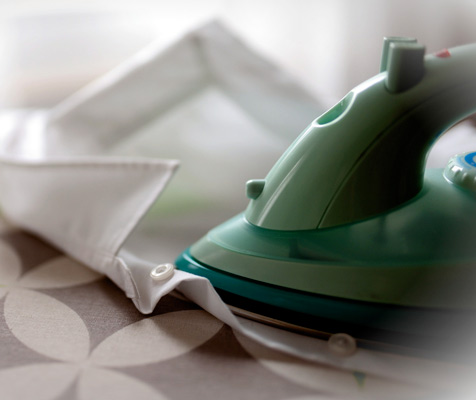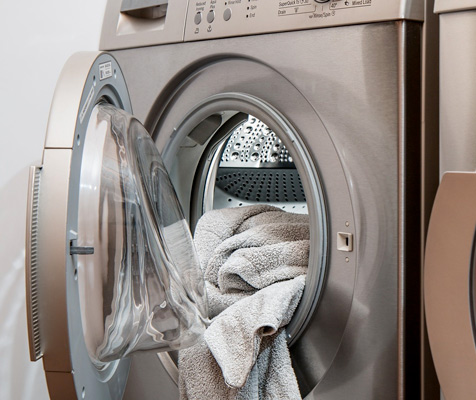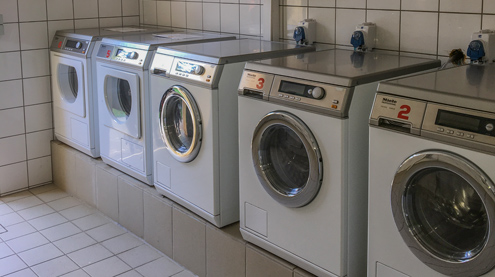 LAUNDRY ROOM
The campsite has two laundry rooms, open seven days a week. From April, the laundry in toilet/shower block 1 offers two washing machines and one dryer. Starting in July, the laundry in toilet/shower block 2 adds another three washing machines and two dryers.
The cost is €6 per wash (including hypoallergenic Ecolabel detergent) and €3 per dry. The machines accept €1 and €2 coins.
You can borrow an iron and ironing board from reception (with a €50 security deposit).
WIFI THROUGHOUT THE CAMPSITE
Les Biches offers WiFi throughout the campsite, starting from €23 per week for up to two smart devices (which can be connected at the same time).
Other packages are also available for shorter or longer stays:
One-off: 60 minutes for €5
Weekend: 2 days for €13
Short stay: €19
1 week: €23
2 weeks: €33
1 month: €42
You can purchase your WiFi code from reception or online by connecting directly to the Les Biches WiFi network.
We also offer 30 minutes free daily on the bar terrace. Ask the bartender for the code. Two week-long WiFi packages are offered on the house for any stay of seven or more nights in a Prestige rental.
The campsite also receives decent 4G service from Orange, which has a mobile phone mast in Saint-Hilaire-de-Riez. Because other carriers do not have nearby masts, access to and communications over their networks cannot be guaranteed.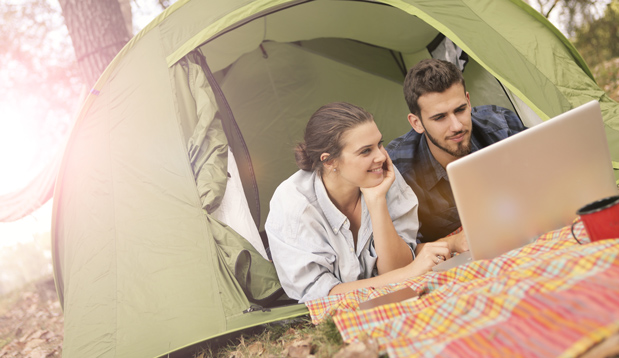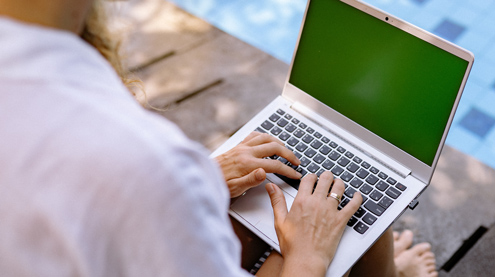 Our restaurant and events