The campsite has the Green Key label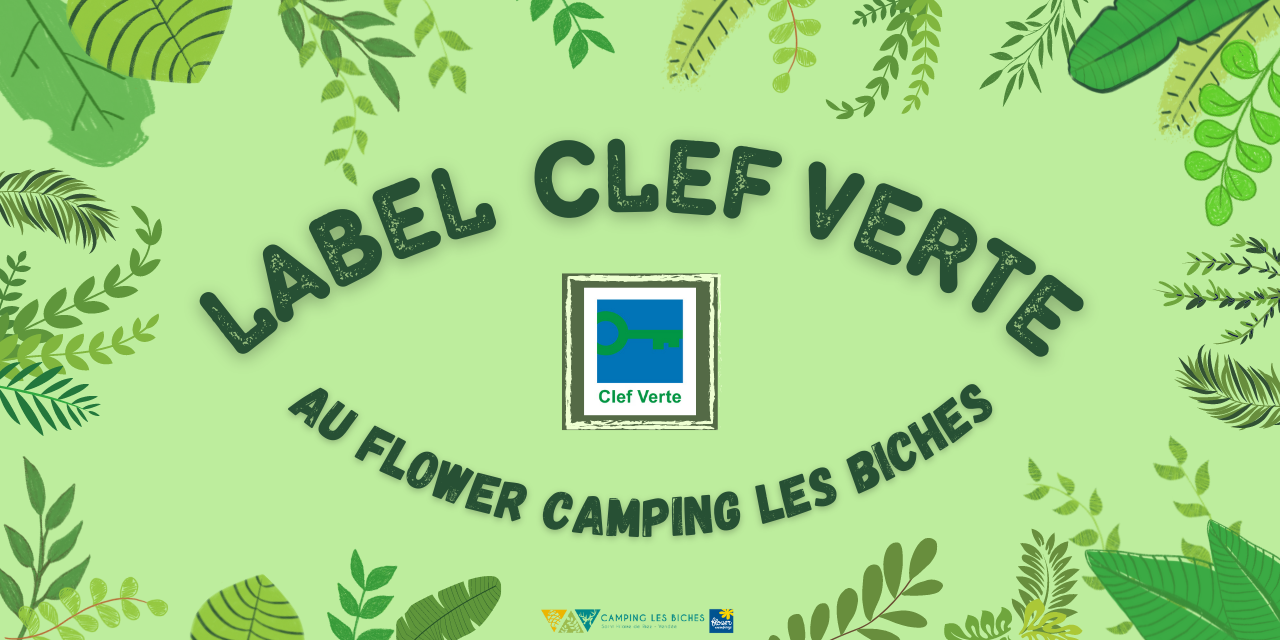 The campsite has been awarded the Green Key label by the jury
"The Jury is pleased to award you the Green Key label for the year 2023. It notes the efforts you have made to comply with the requirements of the label.
The Jury appreciated your reactivity following the recommendations made during the audit visit and during the support phase.
Many positive points have been developed and enhance your approach.
Many people will wonder what the Green Key label is and what it will do for the campsite.
Les Biches campsite is committed to an eco-responsible approach in order to take care of the environment that surrounds us and the future of our children by adapting simple gestures that can improve our ecosystem.
The label will provide the campsite with a solid base for us to work together to improve our way of consuming ecologically.
We are going to put in place several steps to meet the fundamental criteria of sustainable, ecologically virtuous and socially responsible tourism.
The campsite has made a promise to reduce water and energy consumption over the years, to manage waste intelligently and, above all, to make our guests aware of the importance of preserving our ecosystem.
We wish to actively participate in promoting the actors and the natural assets of our territory.