Our parties for the 2022 season
Throughout your holiday, Flower Camping Les Biches offers family evenings with shows, cabarets, magic and concerts that will delight young and old.
We want to offer you family shows because holidays are above all about joy, laughter and unforgettable moments.
You can check out all our events on our Flower application.
We have many other surprises in store for you thanks to our entertainment team and other evenings that are just as enjoyable.
Del Rio Gregory
Without ever ridiculing his spectators, the Mentalist and Hypnotist Gregory Del Rio will make you lose your sense of reality by making you forget your first name or a number, will guess precise events from your past without ever having met you, a particularly spectacular Russian roulette experience will not leave you insensitive.
He will create a distortion between dream and reality to make you live a unique experience that you will never forget.
The audience is alternately bluffed, astonished, amused, annoyed, but always seduced by the performance of this outstanding artist where, in a true mixture of mentalism, suggestion and fascination, the artist's only support: you.
Don't miss this exceptional experience!
You can follow him on :
He will be present on the campsite:
the 27th July
the 10th August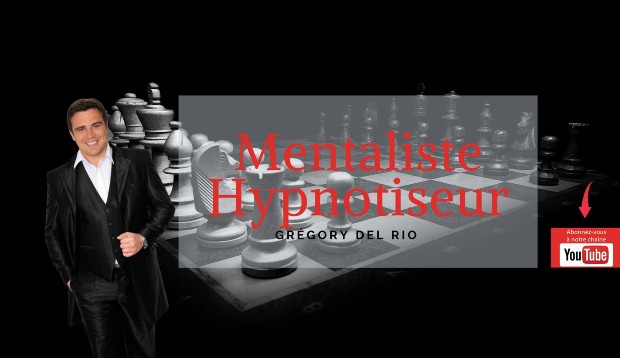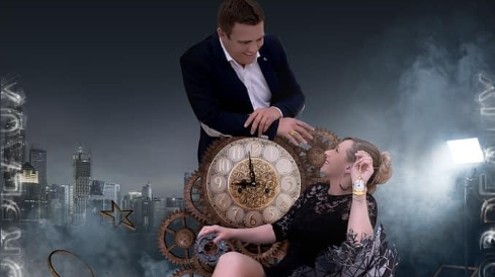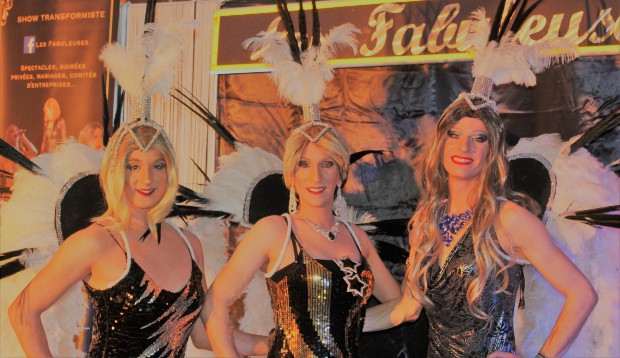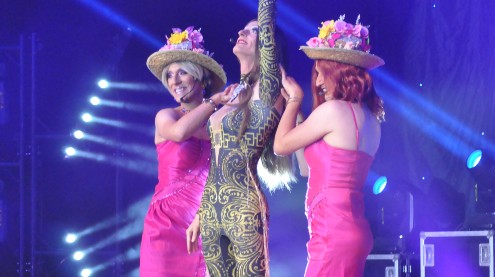 Les Fabuleuses
The osmosis of the Fabuleuses makes each show a close to the audience entertainment where laughter and emotions for all audiences are at the rendez-vous!
A sustained rhythm with stars of yesterday and today, and colourful costumes, during a session presenting different tableaux composed of resemblances, tributes and visuals. All in an authentic and modern atmosphere. A transformist show that will set the room alight and make this moment an unforgettable memory for you. Les Fabuleuses, experience cabaret differently!
You can follow them on:
They will be present on the campsite:
Cabaret Show
Incredible talents united in a single exceptional show.
All the acts of the music hall will be presented in an unforgettable show lasting an hour and a half…
Jugglers, dancers, hoop tamers and many others will dazzle us with their acts during their performances.
A real mix of Cancanesque attractions that will make this show unique in its kind.
A dazzling and wonderful CABARET SHOW awaits you! …
Dancing scenes, enchanting music, the spirit of the great "Parisian" cabaret reigns in the OUEST CABARET SHOW… Feathers and sequins come to life in surprising settings. Dancing, singing, various music and, of course, the wonderful and unavoidable French Cancan, will delight all holidaymakers.
You won't believe your eyes!…
You can follow them on:
They will be present on the campsite :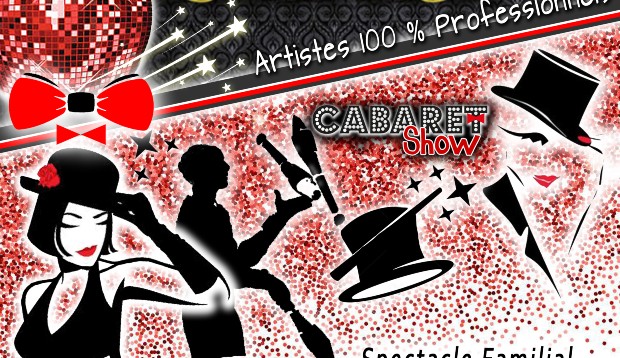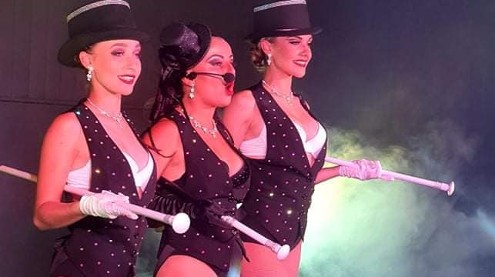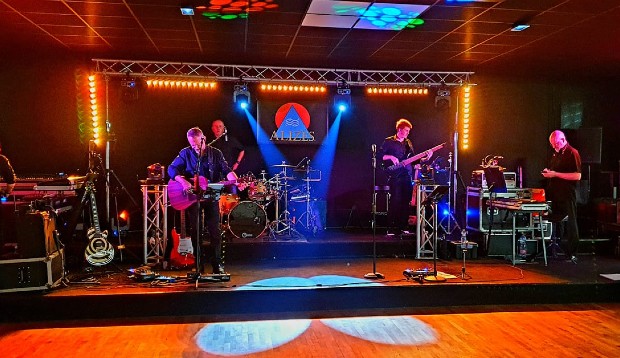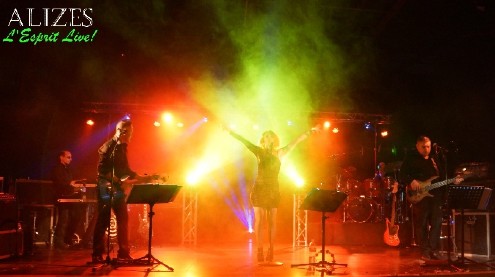 Alizés "l'esprit du live"
This group is composed of a singer, an accordionist-keyboardist, a drummer-singer, a keyboardist-guitarist, a bassist-singer, and a guitarist-singer, revisits a vast repertoire of French and foreign variety.
It goes cheerfully from the 60's/70's and 80's to the most current "rock" or "dance" sounds, without forgetting the musette accordion and the spirit of the famous Parisian "guinguettes" and popular balls of yesteryear.
This is "L'Esprit Live"!
You can follow them on :
They will be present on the campsite :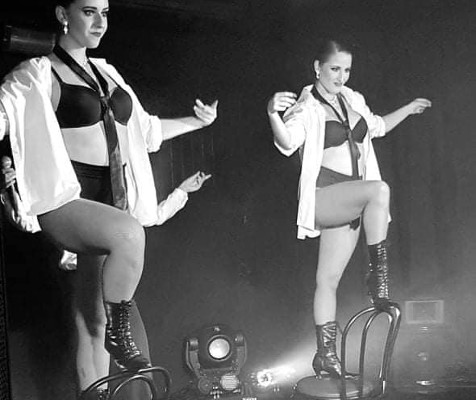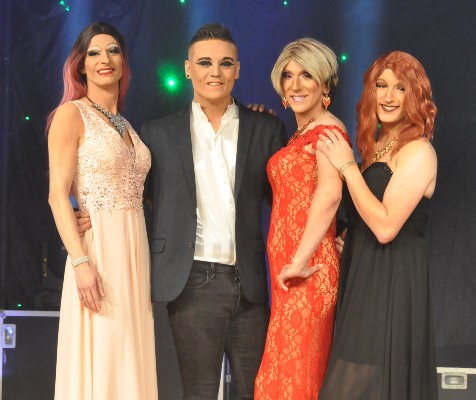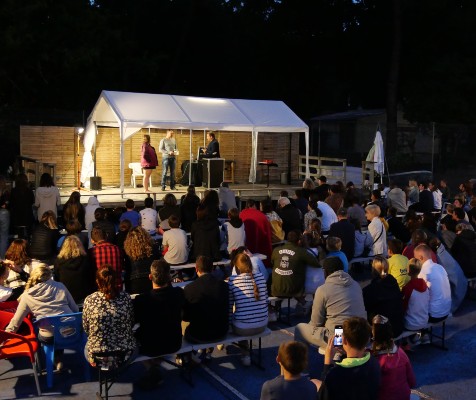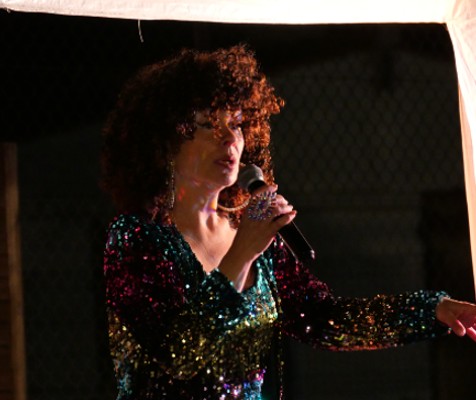 Cabaret Circus
For the second year, we are delighted to welcome back the Cabaret Circus troupe. With a new show for the 2022 season, they will amaze and delight you once again. To be seen and seen again without moderation for the joy of young and old.
Acrobats, clowns, dressage and dance, all set to music and, above all, with humour, so that children and parents will have an unforgettable family evening.
They will be present on the campsite :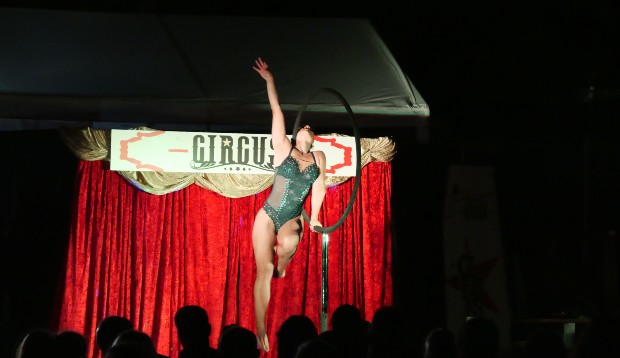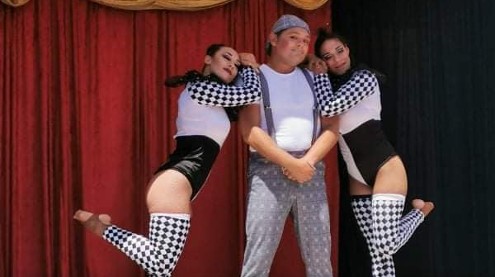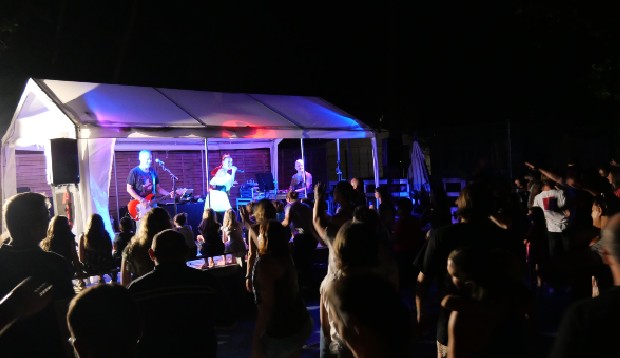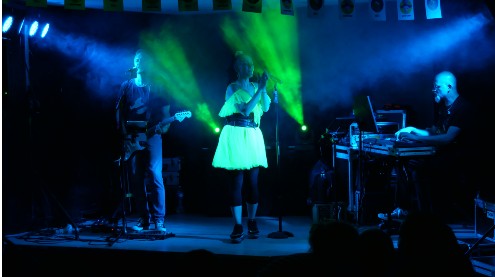 Air 80
Many people already know them, as this group makes our customers happy every year. This trio offers you a concert exclusively dedicated to the hits of the 80s. You will be able to dance and sing along with them as you enjoy the international and French hits of this decade!  Conviviality and good humour guaranteed.
You can follow them on :
They will be present on the campsite :
Nell
A multi-faceted artist, singer and actress, with a national and international repertoire for all generations… A rich and varied universe… Cabaret, Retro, 60's/70's, Disco, Country, Pop Rock, Country of the sun, Contemporary music…
Not to be missed under any circumstances.
You can follow them on :
She will be present on the campsite :